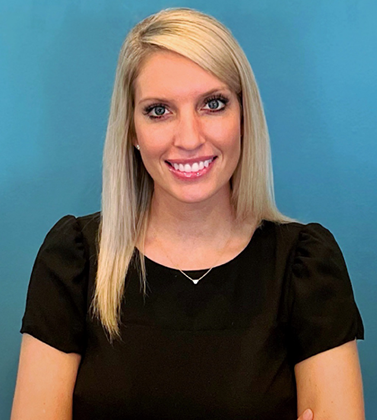 After graduating from NSU, Dr. Reach was accepted into her orthodontic residency at the University of Colorado Anschutz Medical Campus to complete her Certificate in Orthodontics and Dentofacial Orthopedics along with a M.S. in Dental Medicine. Throughout her time in her Masters, Doctorate and Orthodontic Residency, Dr. Reach held leadership positions as President of both her class and the overall school program. She always strived to help her classmates gain the highest educational experience while in these positions. Dr. Reach was recognized for her dedication to the field of Dentistry by being awarded both the Chancellor's Award in Dental School and the Rocky Mountain Orthodontics Resident Scholarship during her Orthodontic Residency.
Dr. Reach's compassion for helping others extended past her co-residents by being involved in both community service projects and continuing education for the Florida Dental Convention. In 2018, she was selected for the position of Student Liaison as part of the Committee of Conventions and Continuing Education for the Florida Dental Association. In this position she was able to help plan CE courses relevant to her peers at the Florida Dental Convention held in Orlando, FL each year. Dr. Reach also organized the Swinging for Smiles Charity Golf Tournament and Give Kids A Smile, both charities which help give back to the community.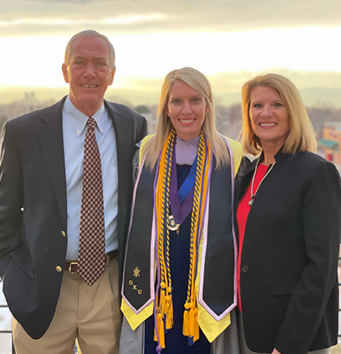 When told she must have chosen to become an orthodontist be-cause of her beautiful smile and teeth she just laughs and tells her back story to the smile she has today. "My decision to become an Orthodontist was solidified the day my braces went on in fourth grade. Due to my misaligned teeth and excessive overbite and over-jet, my confidence was always affected. After two sets of braces with a Bionator in between, my self-esteem was elevated beyond all my expectations. Today, my goal is to be able to provide this same transformative experience to all my patients and create the beautiful smile every person deserves."
Dr. Reach is a member of the American Dental Association, Florida Dental Association, American Association of Orthodontists, Southern Association of Orthodontists and Florida Association of Orthodontists. She plans to pursue her compassion for leadership roles and community service as well as follow in Dr. Prine's footsteps by joining the Northwest District Dental Association, Bay Dental Society and Junior League of Panama City this upcoming year.
When Dr. Reach is not in the office, she enjoys spending time on the boat and at Shell Island, trying new restaurants, traveling, playing darts and spending time with her family, friends, and kitty fur babies Fitzy and Lilly. In the fall on Saturdays, you will find her cheering on her beloved Gators and Skiing out west in the Winter!